---
WNBA 25TH ANNIVERSARY
Agency: Saatchi & Saatchi
Client: WNBA | 25th Anniversary
Role: Creative Direction + Art Director + Designer
Designed in collaboration with Caroline Chas, Carly and Victor Roman.
Creative Director: Adrian Chan
---

To mark its 25th anniversary, the Women's National Basketball Association aimed to honor the league's standout players since its creation in 1997.

To commemorate this occasion, we created a set of 25 unique and individually customized patches and jackets. These custom pieces are a tribute to the remarkable athletes who have played a significant role in shaping the WNBA's impressive legacy.




---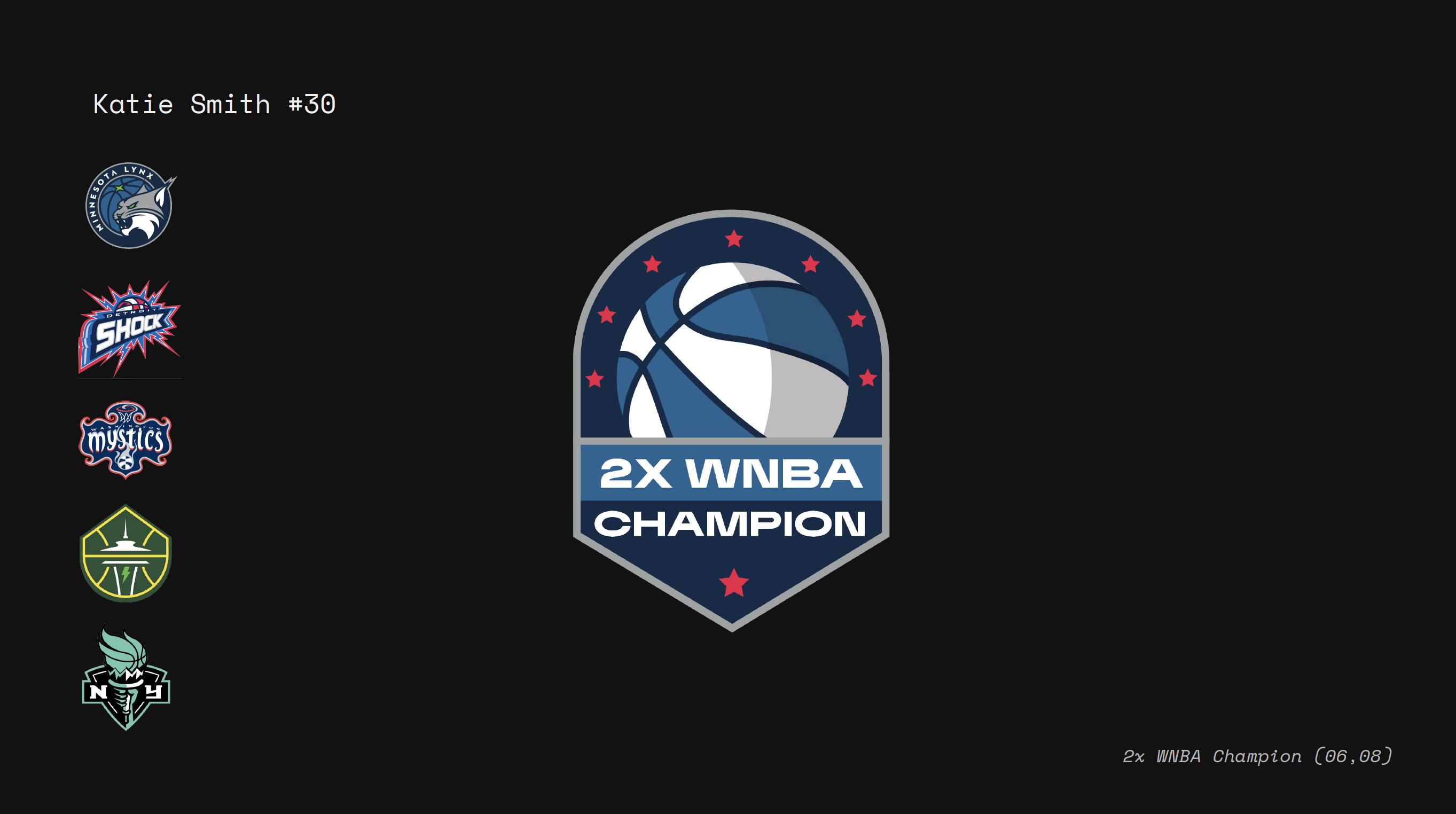 ---
We were asked to incorporate design elements and colors from their respective teams, represented in each logo.

We wanted the patches to symbolize their achievements and that the players felt proud to showcase their personal stories, accomplishments, interests, and identities.
---
The inside of every jacket featured hand-stitched names of the players
along with their accomplishments.





The jacket's lining included a pattern of the WNBA's logo
and their "Count it" brand platform.

---
The
#W25
were honored at Game 1 of the Finals, were each member received a custom W25 varsity jacket.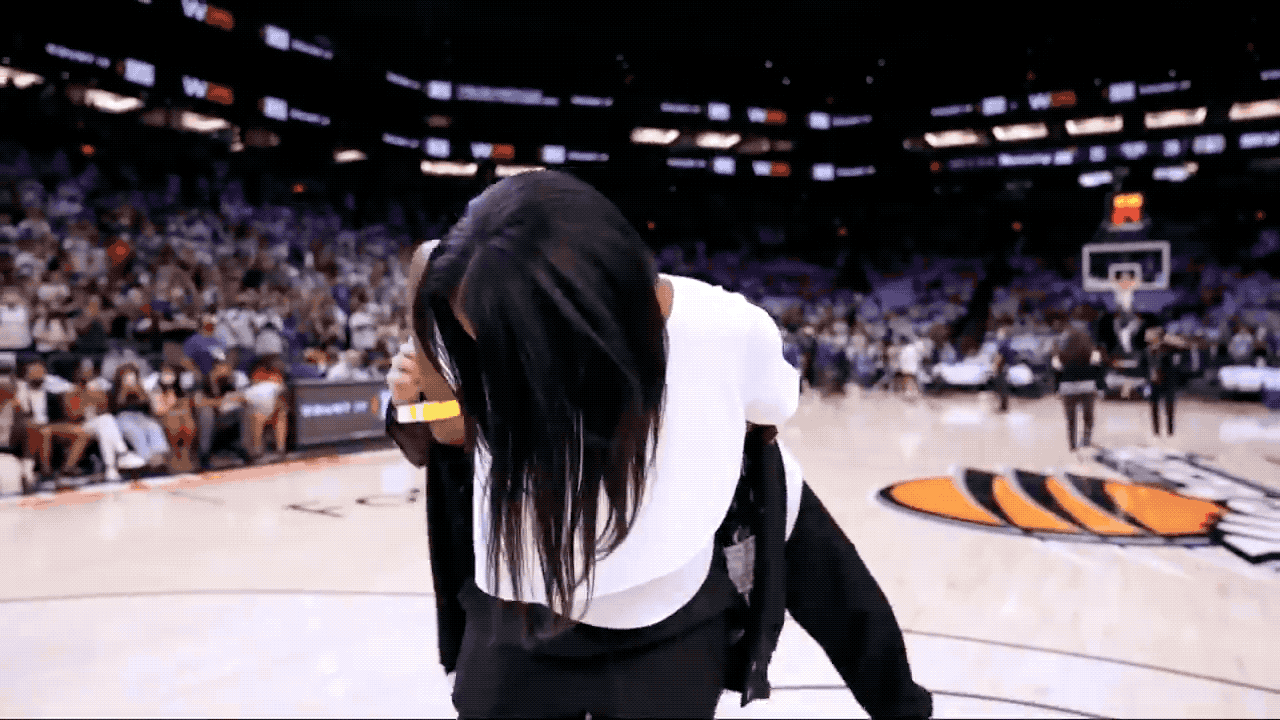 To conclude the campaign, WNBA invited the public to vote for the 'Greatest WNBA Player of All Time,' a.k.a the 'GOAT.' As a tribute to this exceptional player, we designed and produced a unique trophy to honor Diana Taurasi.




We were looking to snag some jackets for ourselves–which never actually happened.
Meanwhile on the internet, other people began to ask about it too.